Los Angeles based animation studio Six Point Harness executes a dynamic range of work with great taste, smart and on time execution with an unmatched attention to detail. We rely on universal experiences, humor and deep technical knowledge to achieve creative excellence in animation.
We have been in business since 2003. Notable projects include Tom Hank's Electric City, Fox's Cosmos, Paramount's Sponge Bob Movie and Amazon Prime's Guava Island. The studio created the hit online series Dick Figures in 2012 and that led to the independent release of The Dick Figures Movie.
We are always developing and selling projects. One of those original shows is Adult Swim's Apollo Gauntlet which aired its first season in 2017. Our development team is busy with many other projects currently set up at various studios and networks.
We are currently working on some exciting projects with Fox, HBO, Hulu and Amazon.
---
History
We started 6PH in 2003 out of two studio apartments on the corner of Fountain and Vine. We had to conceal extension cords up and down the hallways of the building to keep from frying the fuse boxes. From day one, we set out to be creator friendly and quality driven. After 16 years, the studio has evolved, but our core values remain the same and we think our work shows this.
---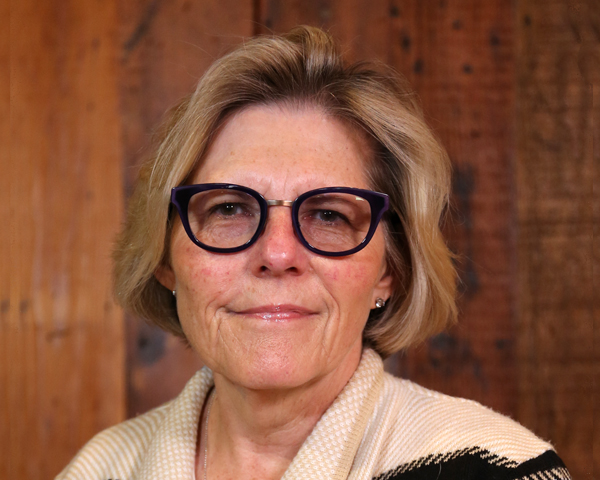 Barb Cimity
Head of Production
Greg Franklin
Creative Director
Wendy Willis
Head of Development
Dave Vamos
Head of Studio Operations / Executive Producer
Saharat "Sah" Tantivaranyoo
Art Director
Brendan Burch
CEO
Brendan Burch is the CEO and Executive Producer of Six Point Harness. Before co founding Six Point, he graduated from Cal Art's Character Animation program in 2000. In 2009, after years of producing a high volume of work-for-hire projects, Brendan initiated an original content development program that begat Dick Figures, a wildly-successful, adult, animated, digital comedy series featuring two stick figure buddies. To date, Dick Figures has been viewed over 600 million times on Mondo Media's YouTube channel. With the help of a record-setting Kickstarter campaign, Six Point Harness produced Dick Figures: The Movie, which launched in the top 20 films on iTunes.
Brendan also spearheaded the effort to develop and sell Apollo Gauntlet, an original series, to Adult Swim, which begins airing in 2017.  Additionally, Burch and his team landed an original R-rated feature, The Last Christmas, into development at Sony Pictures Animation. Throughout the years, Brendan has made a point of retaining a loyal, creative crew and together they fiercely maintain studio independence.
Barb Cimity
Head of Production
Barb Cimity serves as Head of Production for 6PH, she brings a lot of experience to our studio. Barb started in commercials as Richard Williams' producer for his Los Angeles studio, and then she owned her own shop doing the same. Barb moved on to features for a long run at DreamWorks Animation. Touching almost all the films from The Road To El Dorado to Turbo.
After which, she went to produce stop motion at Stoopid Buddy Stoodios, as their Line producer on Robot Chicken, SuperMansion, Buddy Thunderstruck, and many other stop motion projects. Barb holds both a Bachelor's and Master Degree in business. She is a native Californian, loves wine and labradors.
Greg Franklin
Creative Director
Greg Franklin is the creative director and a founding partner at 6 Point Harness. He's known for directing the cult comic adaptation Prison Pit and The Drawn Together Movie: The Movie! as well as the animated segments from FOX's Cosmos: A SpaceTime Odyssey, Bobcat Goldthwait's acclaimed documentary Call Me Lucky, Nickelodeon's SpongeBob 2: Sponge Out Of Water, and the indie comedy Black Dynamite! As creative director at 6PH, he's presided over several dozen hours of animated entertainment, including MTV's Good Vibes, FOX's Fringe, commercials for Metlife and Taco Bell, and many others. Franklin also animated a series of shorts for comedians Wyatt Cenac, Jerry Seinfeld, Louis CK, and Kyle Kinane. His latest projects are Adult Swim's Apollo Gauntlet and DreamworksTV's Lizzie, which he wrote and co-created.
Wendy Willis
Head of Development
Wendy Willis, a seasoned creative producer, serves as the Head of Development for Six Point Harness.  She has worked as a creative producer in both features and television for over a decade, selling both comedies and dramas to FX, Comedy Central, CBS, Sundance, HBO, Sundance, Fox, Adult Swim, TBS, Cartoon Network and Sony. Prior to joining Six Point Harness, Wendy served as a Development Executive at Mosaic where she oversaw a slate of projects under a first-look deal at HBO while also spearheading the company's first theater project with Crescendo Productions. Previously, Wendy worked for Lorne Michaels at Saturday Night Live and at Mopo Productions where she was a producer on the Oscar-winning, short documentary, Twin Towers. She enjoys crappy tv some times, strong coffee and obsesses over what hair products might finally tame her crazy, curly mane.
Dave Vamos
Head of Studio Operations / Executive Producer
Dave is a founding member of Six Point Harness where he serves as the Head of Studio Operations, while concurrently acting as an Executive Producers on special projects. Prior to his current role, Dave worked on a number of pilots at Six Point Harness, including AggroNuts, Phil Hendrie and Dirt Squirrel, as well as the WB series Drew Carey's Green Screen Show. Drawn to projects which combine artistic talent, computer knowledge and technical skill, Dave is the creator of Seeing Eye Dog, a show optioned by Walt Disney Television, and has also worked for Warner Brothers Animation and Disney Toon Studios. He is a graduate of SUNY/New Paltz and Vancouver Film School's traditional animation program. Prior to his career in animation, Dave wrote and illustrated Glimpses of the Unexceptional, a cartoon that ran in the Los Angeles Alternative Press, and worked with live dynamite to control avalanches in the Sierra Nevada Mountains.
Saharat "Sah" Tantivaranyoo
Art Director
Saharat Tantivaranyoo serves as an Art Director for Six Point Harness. Sah was the lead designer for Fox's Cosmos: A Spacetime Odyssey and Tom Hanks' Electric City, and a lead character layout artist on The SpongeBob Movie: Sponge Out of Water. In his spare time, Sah plays with Legos, works on classic Japanese muscle cars and watches space documentaries.